Sunday Thoughts: The Week In Sports
Nicklaus Kruger 17 January 2021
Okay, so we're well into 2021 now. We've dropped our New Year's resolutions (we were so young and naive when we made those), we're heading back to work, and oh yeah, we're still in the midst of a global pandemic.
It's all a little much. So we're not going to blame you for not keeping up with what's happening in the world of sport. 
Don't you worry about it – we're here to help. Every week, we like to round up some of the most interesting sports writings out there – just for you.
Here's what we found out in the last 10 000 hours or so …
Chess: As Seen On TV (Or Streaming, Anyway)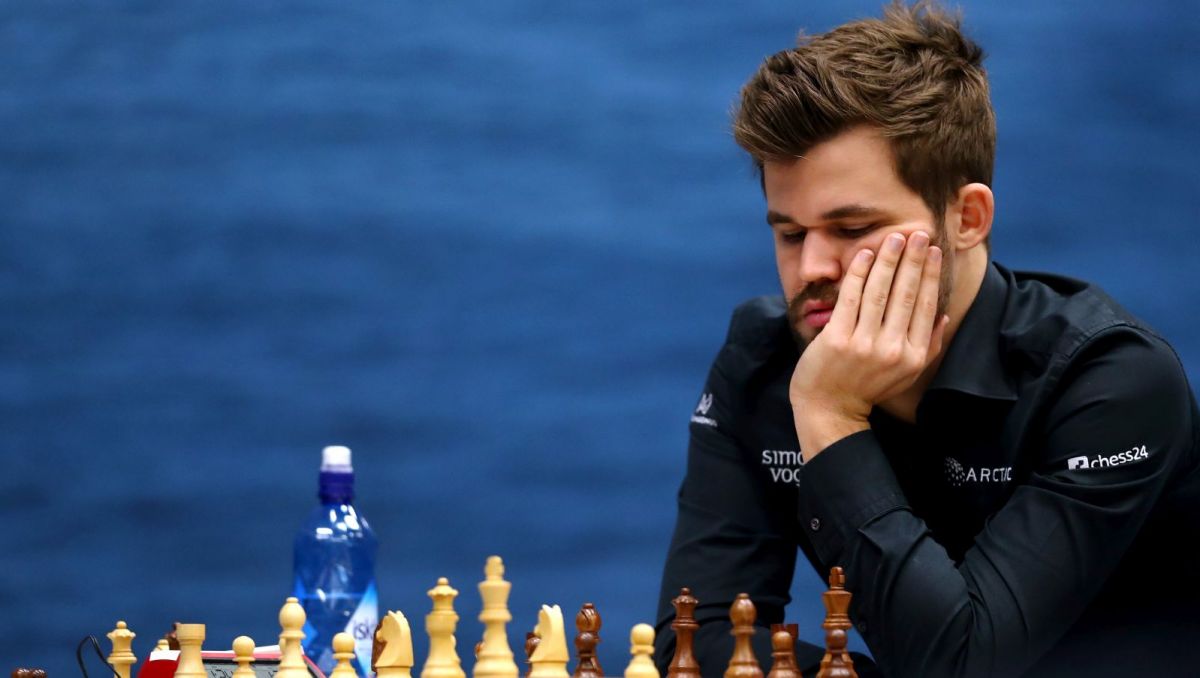 Chess is one of the oldest sports around (yes, it's a sport; or maybe it's a game; whatever), and there's a reason it's stood the test of time. It's fun, it's competitive, and it's perfect for our ever-more-digital world. Hundreds of millions of folks from all streams of life are playing worldwide – and even more have just gotten into the game, thanks in large part to one thing: Queen's Gambit. This Netflix series (based on a coming-of-age novel of the same name) has spurred a massive increase in sales of chess sets and chess books, and a similar surge in signups on chess sites. The series is actually pretty accurate on the chess aspects, for the most part – which may not be all that surprising, since they had Garry Kasparov, possibly the GOAT chess guy(as far as human players go), consulting. It's good stuff – check it out. And speaking of GOATS, living legend Magnus Carlsen has been through some tough times lately – but things are looking up: he's been appointed global brand ambassador of the Champions Chess Tour. Nice.
Lockdowns, Sport & Scheduling Challenges
Alas, not all sports are as lucky as chess. I mean, hey, did you hear about this COVID-19 thing? Did you know it's still going on? Yeah, of course you did – after all, lockdown level 3 has been extended in SA, with new rules and land border closures and all. So, naturally, sporting federations are facing challenges, and many have moved to halt activity amidst the COVID-19 second wave, and others are shifting schedules and plans. In rugby, the British & Irish Lions tour is in flux, France has shifted Top 14 games to cover the European rugby gap, and the Currie Cup times have been changing (latest).In golf, the Masters plans to admit a limited number of spectators in April. And in tennis, there's some understandable concern over 47 players affected (and potentially infected) after positive tests on Australian Open planes. And while the official position is that the Tokyo Olympics are going ahead as (re)scheduled, a Japanese Cabinet minister has admitted that "Anything can happen". Oh, and the 2022 PGA Championship will no longer take place at Donald Trump's golf course in New Jersey after organisers said it would be "detrimental" to the brand. You think?
Golfing Goofs, Savage Swimmers And Doping Dopes
Speaking of soon-to-be-former US President Donald Trump…remember how he incited armed maniacs to attack their own Capitol? And then the Cheeto in Chief who cheats at golf presented the US Presidential Medal of Freedom to SA golf legend Gary Player, while some folks, like Bill Belichick, had the sense to turn it down? Man, 2021 is weird. Well, it could be worse: two-time US Olympic gold medallist swimmer Klate Keller was actually one of the yahoos involved in the invasion. And he's not the only sportsguy behaving badly. Two-time golf Major winner, Argentina's Angel Cabrera, wanted on domestic violence charges, has been arrested in Rio de Janeiro and will be extradited. Australian cricket captain Tim Paine apologised after launching an ugly tirade at India's Ravi Ashwin, and Ralph Lauren ended their sponsorship of top golfer Justin Martin after his recent anti-gay slur. Also, SA long jump star Luvo Manyonga has been suspended for a doping rule breach, and  Austrian cyclist Stefan Denifl has received a two-year prison sentence for his role in the international Aderlass blood doping scandal. So much for fair play…
Required Reading: Cape At 6 Issue For 
And we've saved the best news for last: the latest issue of Cape At 6 has just been released – and we're kicking off 2021 right. COVID-19 may have thrown the sporting world for a loop…but individually and together, many rose to the occasion. So in this issue, we look at some professional sporting federations that hosted matches with success despite COVID-19, such as tennis, golf, netball and athletics. We highlight just how big amateur sports is in Cape Town and beyond (spoiler alert: pretty dang big – but maybe not big enough). We examine how sports psychology can help us face challenges on the field and in life, and how you can study up for a successful career in sport science and fitness, and how you can recover from the holiday feasting. And  that's just for starters. Check it out online or download a copy here. Happy reading – and happy New Year, one and all!
And that's the week in sport. 
So…did we miss anything? Why not let us know at info@capeat6sport.co.za?  And if you want to know more about what's up in sport, just check out the first 2021 issue of the Cape At 6 magazine…not sure we mentioned that…