Sunday Thoughts: The Week In Sports – Back In Business
Nicklaus Kruger, 11 April 2021
Well, it's been a while. You know how it is…there's all this stuff happening, about viruses and vaccinations and the various varieties of the vicissitudes of life, you know? Even the Easter bunny had to take some time off to chillax a bit. 
But you know what didn't take a break? Sport.
While we were enjoying holidays and existential crises and recovering from chocolate comas, sportsfolks were out there, on the fields and in the pools and all over the place, doing what they do – breaking records and taking names…and endorsement deals, naturally.
Anyhoo, here's a little taste of what they've been up to over the last week or so…
Football: Friendlies, Firings & Friendly Fire
All good things come to an end, they say – and that's certainly true for Mamelodi Sundowns, whose 28-match unbeaten run came to an end with a 2-0 defeat to CR Belouizdad in their final group match of the CAF Champions League on Friday. Tough luck – but there are still plenty of PSL records for them to aim for this season. No second chances for former Bafana Bafana coach Molefi Ntseki, though: he was sacked following South Africa's failure to qualify for the 2022 Africa Cup of Nations (Afcon), and SAFA is planning on appointing the new Bafana Bafana coach by the end of April. Probably doesn't help that the Sasol-sponsored Banyana Banyana women's team have secured two international friendly matches as they prepare for the 2022 CAF Africa Women's Cup of Nations qualifiers. So yep,sucks for Ntseki. But you know who's not having a sucky time? New CAF President and FIFA council member Patrice Motsepe, who happens to not only be a billionaire, but also twice the billionaire he was before lockdown started. Nice job, if you can get it… And you can't, so hey, what you gonna do, right?
Cheeky Chess Champs: You Had To Be There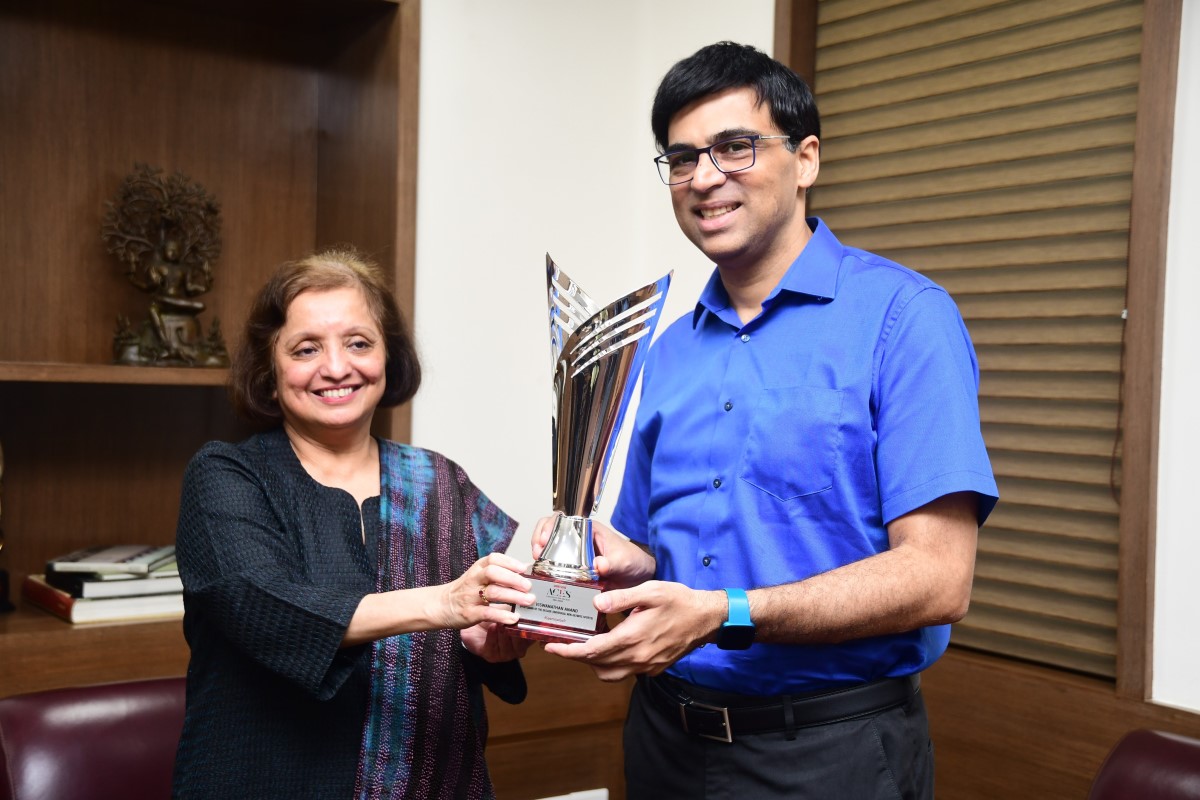 Chess is truly the sport of kings (and queens, knights, rooks, and so on): it's fun, competitive, and bigger than ever nowadays, both in real life and online (and as seen on TV). Case in point: Chess champs took home top honours at the SportStar Aces Awards, celebrating India's top sportsfolks of the last decade: Vishy Anand and Koneru Humpy won the Sportsman and Sportswoman of the Decade in non-Olympic Sports, and Anand also won the Moment of the Decade award for winning the World Rapid Championship in 2017. But you might not know that it's also the sport of jesters – kind of. See, current World Number 1 – and GOAT contender – Magnus Carlsen is well-known for the Bongcloud Attack, so called because you'd have to be high to play an opening so terrible. And since both he and his opponent played it at each other in the recent Magnus Carlsen Invitational – cracking each other up with the first Double BongCloud ever – it's been trending in the chess champs world. Guess you had to be there…
In Other News: Swinging, Swimming, Swatting – Oh, And Rugby, Too
Hey, did you know the Varsity Cup has kicked off? No? Come on, folks – it's only SA's premier university rugby tournament – and the Cape universities are kicking butt at it. And you need something to watch while you wait for tennis to come back, what with the French Open delayed by a week in hope that more spectators can attend (and, you know, COVID). That's assuming you're not watching the golf, I mean – the 85th Masters has teed off and it's tight stuff (not least for SA), and the PGA Heritage Classic is on its way. Or that you're not glued to the SA National Aquatics Championships, where Tatjana Schoenmaker set African records while qualifying for the Olympics, where she'll be joined by Kaylene Corbett, as well as Ethan Du Preez and Chad Le Clos (though Le Clos missed out on qualifying for the 200m freestyle, sadly). Good stuff, folks. And speaking of Olympics… 
Tokyo Olympics: Into The Home Stretch
Okay, so the torch relay is underway, and the Tokyo 2020/2021 Olympics are due to open on 23 July 2021 – where we'll get to see thousands of the world's greatest athletes compete in everything from archery and artistic gymnastics to weightlifting and wrestling. The Japanese capital is tightening virus control measures, and the organisers have banned "accompanying guests" and are planning to keep athletes and staff separate...but it's all going to be one huge giant bio-bubble, basically, with a nice hotel set aside for isolation if needed – with potential outbreaks as with other sporting matters, it seems to be a case of go big or go home. And in North Korea's case, they've decided discretion is the better case of valour – they've dropped out of the Games, much to South Korea's disappointment. Meanwhile, the Diving World Cup – an Olympic qualifier – will only be held in May…and the Brazilian Olympic Committee launched a mandatory online anti-racism course this week for their Olympic athletes, coaches, doctors, nutritionists and officials. Best nip that right in the bud, right?
Sport Of (Ex-)Princes: The Invictus Games
Look, by now you've seen the interview, or the commentary. You've heard about the situation with Meghan Markle and the fallout between Harry Whatshisname and his family, some rich folks in the UK. And you can't help but wonder: is Harry still going to be able to host the Invictus Games?
You know, the ones that use the power of sport to generate understanding and respect for wounded, injured and sick Servicemen and women? Wonder no more – yes, Harry is going to host the Games (postponed to 2022): find out more on Netflix. It's a tough time for the British Royal Family, what with all the media scrutiny and the sudden death of the Queen's consort, Prince Phillip. It's also a tough time for publishing, as SA's Jonathan Ball is no more (the man, not the company). And rapper-actor DMX has passed away as well. Britain lost a prince; hip hop lost a king. Don't think that comparison is fair? Change my mind. Bring it (we right here).
And that's (more or less) the week in sport.
So…did we miss anything? Of course we did – so why not let us know at info@capeat6sport.co.za?  And feel free to check out the latest issue of the Cape At 6 magazine, while you're at it. Edutainment guaranteed!